If Congress ever gets around to legalizing cannabis, the process of revoking federal prohibition may not be so clear-cut – legalizing it could unleash the power of a somewhat obscure law that threatens "dire consequences for the states and the markets they now regulate," according to a Vanderbilt Law professor.
The academic has recently begun the process of alerting Congress to the implications of the law. What's more, he's proposing a fix that draws on another rarely discussed law, one that has everything to do with how the nation's insurance industry operates.
The latest Insuring Cannabis Podcast features a discussion with Robert Mikos, the LaRoche Family Chair in Law at Vanderbilt Law School, about the aforementioned laws, and the alarms he's raising.
Following are takeaways from that conversation.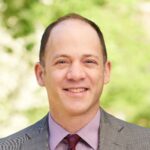 There are all sorts of obstacles that this industry is facing, many of which would go away if Congress legalizes cannabis. On the other hand, legalization would introduce a new concern for a lot of players in this industry.
"That's this obscure provision known as the Dormant Commerce Clause," Mikos said. "The Dormant Commerce Clause could limit the state's ability to regulate cannabis businesses, to impose all sorts of different regulations on them, to limit the residency of those companies and so on. It could complicate to a great degree doing business in this space. It might open up the interstate market for cannabis and subject a lot of these companies to out-of-state competition, something that they haven't had to worry about so much in the past."
The DCC is a doctrine implied by the Constitution's grant of authority to Congress, to regulate commerce among the states.
"In a nutshell, the Dormant Commerce Clause is, think of it like a free trade principle. It says that state governments can't impose barriers to interstate commerce," Mikos said. "They can't ban, if you are in Tennessee, you can't ban the importation of crops grown in Kentucky. You can't impose tariffs on goods from other states. You basically can't erect trade barriers that would impede the free flow of goods and services across state lines. That's the best way of understanding this Dormant Commerce Clause."
The problem is that states have been operating under the assumption that they don't need to be concerned about interstate commerce. But when interstate commerce is added into the mix – "you can't keep out product from other states – s would, in the words of Mikos, create a lot of chaos.
"For one thing, you could start challenging all of these quirky state laws that might impede you exporting your goods to another state," he said. "If a state like Colorado has a quirky labeling requirement, that's different from what other states impose, well, if you're an out-of-state company and you don't want to change your goods, you just want to ship them directly to Colorado without complying with their idiosyncratic laws, you can challenge their regulations under the Dormant Commerce Clause."
Another problem could be created with states' social equity programs.
"If you inject interstate commerce into the mix, the fear is that you'll get these really big companies out there that will dominate the market," Mikos said. "They will drive out all these little businesses, especially these minority owned businesses, that are just now getting off the ground. Those businesses need a little bit more time to get up and running and become viable in the long term."
Some of these issues are outlined in an academic paper Mikos co-authored with another law professor, Scott Bloomberg, at the University of Maine.
They also outline a solution that has a great deal to do with how the insurance industry in the U.S. operates.
The McCarran Ferguson Act was passed by Congress 1946, and it essentially says the Dormant Commerce Clause, for the most part, doesn't apply to the insurance industry to preserve the states' primary authority over insurance markets.
The professors argue that the same language from the McCarran Ferguson Act can be used to substitute in "the business of cannabis" for the business of insurance.
"That would be Congress's way of turning off the Dormant Commerce Clause for the cannabis industry," Mikos said. "Just as it turned off the Dormant Commerce Clause for the insurance industry."
Related:
The most important insurance news,in your inbox every business day.
Get the insurance industry's trusted newsletter