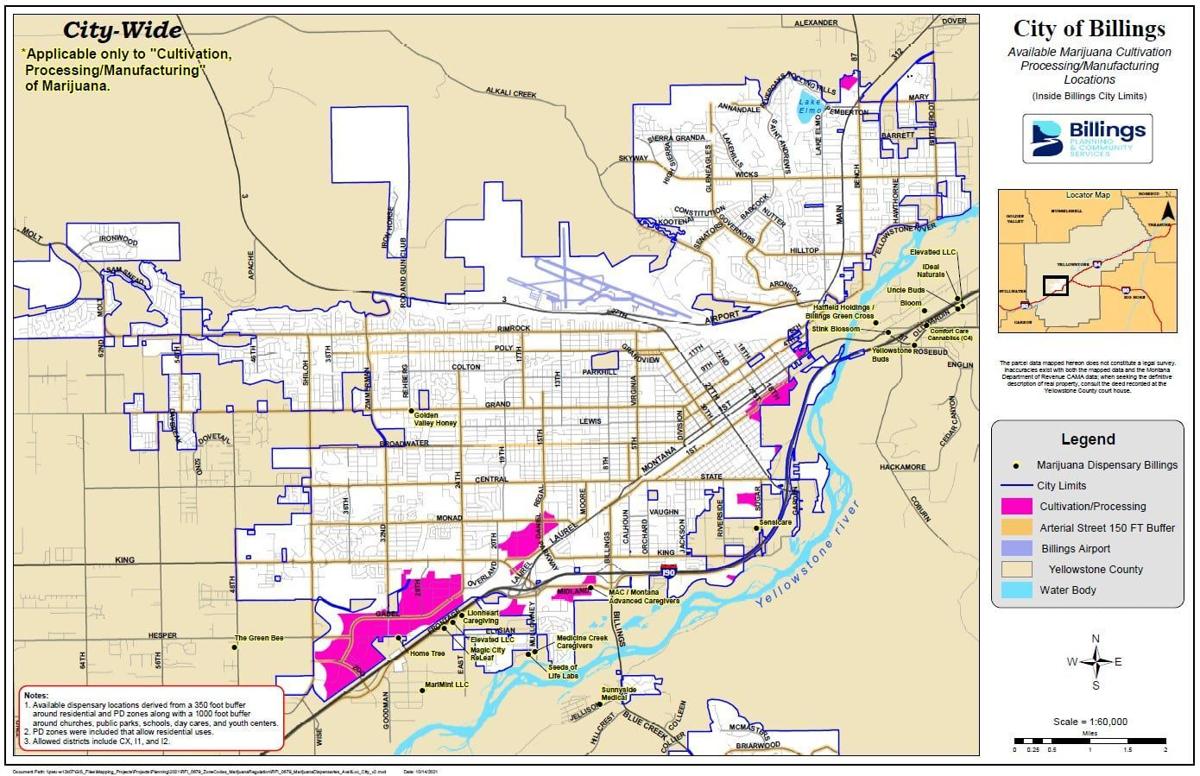 Recreational marijuana goes on sale in Montana on Jan. 1 and officials with both Yellowstone County and the City of Billings, tasked with regulating it, are working to figure out just how to move forward.
Billings voters last week rejected allowing recreational marijuana storefronts to operate within city limits, but businesses that focus on cultivation, manufacturing, testing, storing and transporting adult-use cannabis will be legal.
Monday night Billings City Council voted 10-1 on a second draft of regulations, including rules that will allow for eight medical marijuana dispensaries to operate in town. Council also approved zoning requirements on a 9-2 vote that will regulate where cultivation, manufacturing, testing, storing and transporting will operate within Billings.
Medical marijuana dispensaries and the non-storefront elements of the recreational marijuana business will be limited to those areas in the city that are zoned industrial and heavy commercial, and sit at least 1,000 feet from neighborhoods, schools, churches, parks, addiction recovery centers and youth centers.
Drafts for the new zoning requirements and the new regulations will be back for a third and final reading in two weeks. Council members made enough adjustments to both that they will require one more pass with with the public's involvement.