Local shop owners are confused, but keeping delta-8 products on the shelves — even after the state of Texas confirmed the substance remains illegal.
"We're going to continue to do what feels right to us," Gruene Botanicals owner Sean Timmermann said.
The confusion began after the Texas Department of Health and Human Services posted an online notice clarifying that delta-8 is still illegal in Texas — surprising many CBD retailers who have been selling the products for months.
Texas House Bill 1325, passed in 2019, makes products with delta-9 tetrahydrocannabinol extract more than .3% of THC illegal.
Delta-8 is legal under the federal Farm Bill passed in 2018 as long as it contains less than .3% of delta-9 THC.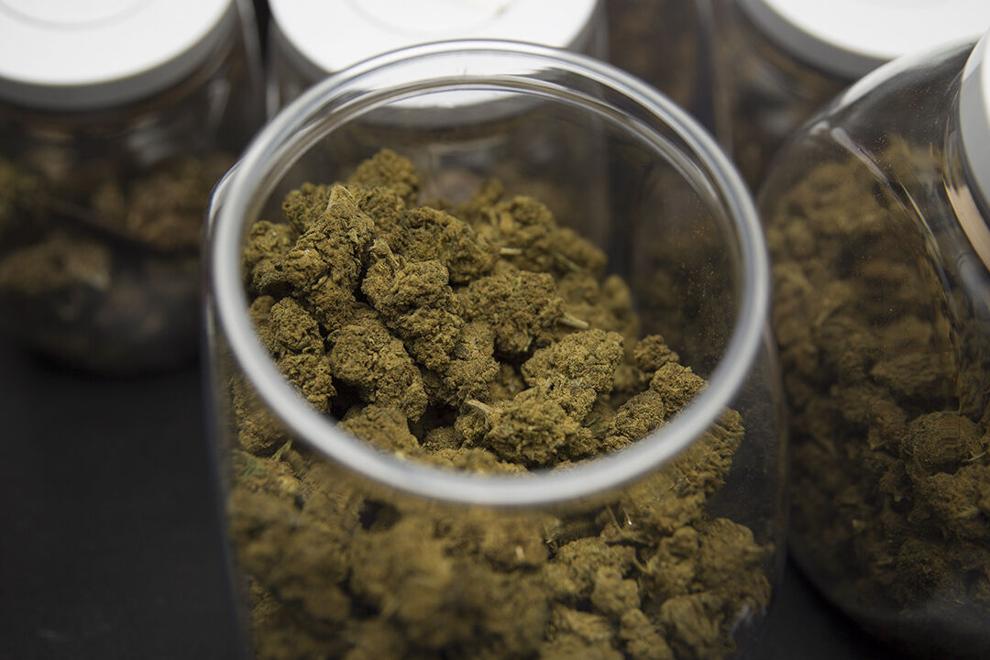 Although delta-8 products from gummies to powder have percentages lower than .3%, the state clarified that any concentration of delta-8 is illegal. 
The agency is in the courts after a CBD retailer requested a temporary restraining order from making the substance illegal. 
Another hearing is scheduled for Nov. 5, after a state district judge in Austin denied the request last week.
Delta-8 was never mentioned in the state bill and therefore remains illegal, the state clarified in its notice.
"HB 1325 defined consumable hemp products as containing hemp," DSHS said in an email to the Herald. "Both the state and federal definition of hemp allow for .3% or less Delta-9 THC. HB 1325 does not address any other isomer of THC."
According to the agency, it followed state laws in annually notifying what controlled substances are now or remain illegal.
The Texas Schedules of Controlled Substances take effect 21 days after publication of a notice in the Texas Register — which includes state agency rule-making and review actions. 
Schedule I controlled substances include opiates, opium derivatives, hallucinogenic substances, depressants and stimulants.
The Comal County Sheriff's Office in an email said incidents will be evaluated on a "case by case basis."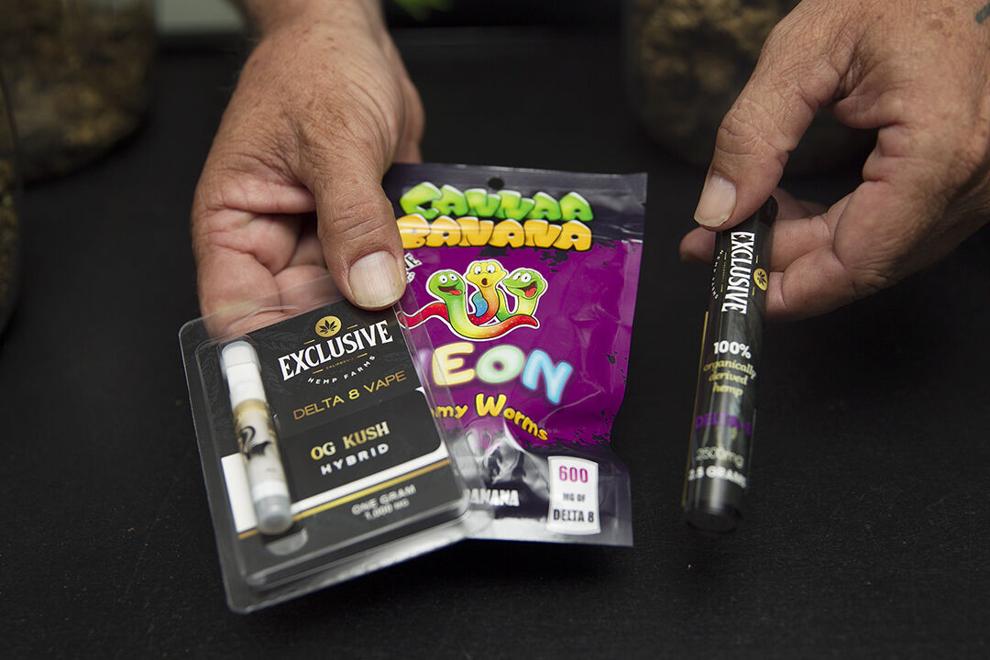 "In all enforcement actions, the Sheriff's Office works closely with our law enforcement partners, prosecutors, and courts to ensure each investigation initiated efficiently utilizes the limited resources available to ensure the citizens of Comal County are safe and secure," officials said.
The Herald reached out to city communications coordinator David Ferguson about how the New Braunfels Police Department will respond to delta-8 possession. 
Ferguson said the police department will answer inquiries soon.
In June, shop owners and CBD users celebrated after a state bill was not passed which contained a provision outlawing delta-8.
"There has to be a legislative session held and a bill presented and passed in order for there to be a law present, which has not happened yet," Timmermann said. "Until I see that same process repeated to have to make it go away, I'm not going to take it from our consumers."
Consumers and retailers have praised delta-8 for benefits from easing pain to anxiety and sleep disorders.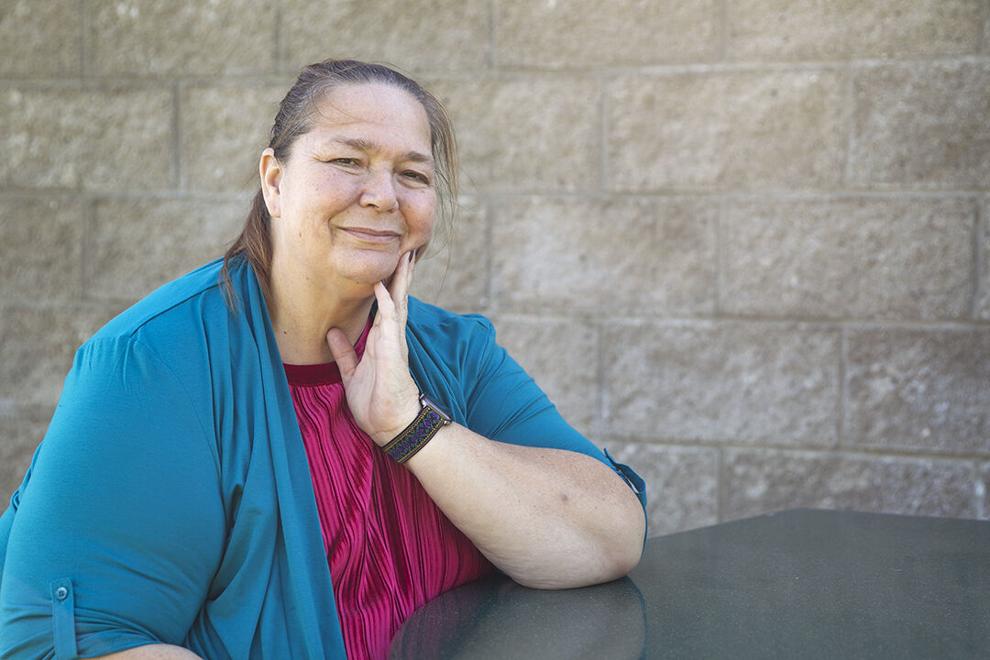 Kimberly Ashley-Stevens uses prescribed delta-8 products and celebrated when the bill which would have outlawed delta-8 died. 
Now, she is stocking up on delta-8 products and hoping she won't resort to heavy pharmaceuticals again. 
"Having been on both hydrocodone and oxycodone for pain, delta-8 has a lot fewer side effects and I need to have to take a lot less to actually get relief," Ashley-Stevens said. "If I have to go back on something that could shorten my lifespan people are paying for my social security disability and that's not fair to me or them."
She has cancer and said delta-8 has helped ease her pain from chemo treatment.
"It's not recreational for me," Ashley-Stevens said. "It's literally the difference between sitting up in bed crying at night because I can't put a sheet over my toes and sleeping." 
She said Texas in particular is especially strict on marijuana and similar products that are not as harmful as, for example, heroin.
"They won't legalize it, tax it and benefit the communities," Ashley-Stevens said. "People are not addicted but rely on [delta-8] for their pain relief."
Delta-8 is a psychoactive substance extracted from hemp, the same species of plant as cannabis but has low levels of THC.
THC is the compound that gives marijuana its psychoactive effects. Delta-9 THC is the major cannabinoid found in marijuana (cannabis) which gets users high. 
Delta-8 has much less potent effects due its low levels of delta-9 THC. 
Shop owners like Maurice Salazar of Go Green Botanicals are still wondering why delta-8 is illegal given it is federally legal under the Farm Bill.
"We run a transparent business operation and we want the same transparency in our governmental agencies," Salazar said. "The first thing to do is reach out right now to those departments and find out exactly what their interpretations are."
Like Gruene Botanicals, Go Green Botanicals are also keeping their shelves stocked.
"I know there is a lot of rumor going on out there, a lot of companies are running scared," Salazar said. "We're going to hold to our current model going to source and find out at once what their intent is and why the intention was put out there in this fashion."
Timmermann said he hopes local shops and consumers continue advocating for delta-8 and its benefits.
"We'll do the talking with people in the industry and locally on what direction we take," Timmermann said. "Hopefully, we all take a stand together and make this work for everybody."