The state Department of Agriculture, Trade and Consumer Protection, which oversees Wisconsin's hemp program, hasn't tested any delta-8 products to see if they're above the delta-9 limit, but instead focuses on hemp production, said spokesperson Leeann Duwe.
The complicated question over its legality crosses multiple regulatory jurisdictions, Duwe said, and "these questions are still under discussion across various agencies and entities at different levels of government."
Several states, including those where marijuana is legal and others where it's illegal, have banned delta-8 products in the past year. Producers and retailers contend the recreational marijuana industry feels threatened by the burgeoning popularity of delta-8.
"The legal cannabis industry, ironically, isn't thrilled with delta-8 THC," Robinson said. "It's a real disrupter because of the price point, because of anecdotal similar efficacy and relief that it provides in regards to delta-9 THC. It's really quite similar."
Bartels and Chalmers both want to see regulation of the industry. In the absence of state oversight, they said Green County Hemp polices itself to provide quality products, such as testing all goods through a third-party lab before sale and being selective about what retailers it partners with.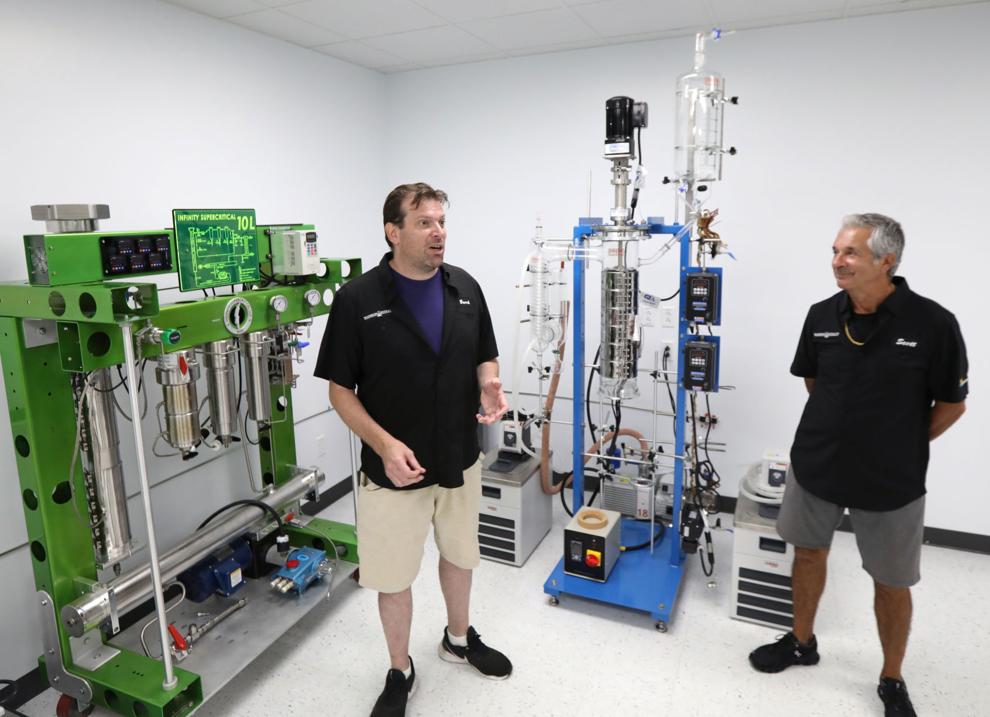 "I very much welcome regulatory measures implemented by the state, which I believe should be in place," Bartels said.