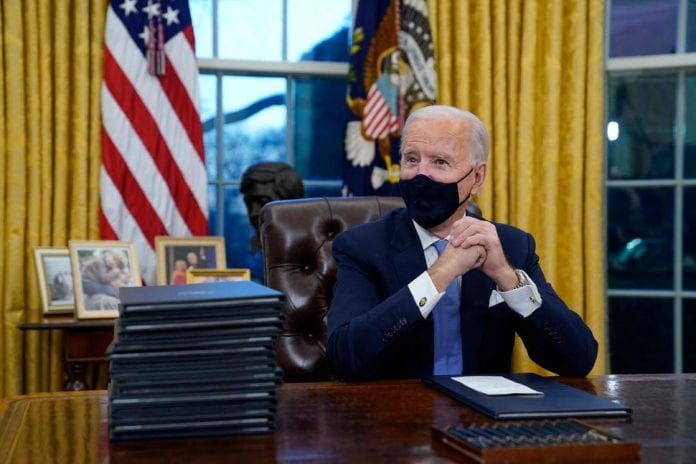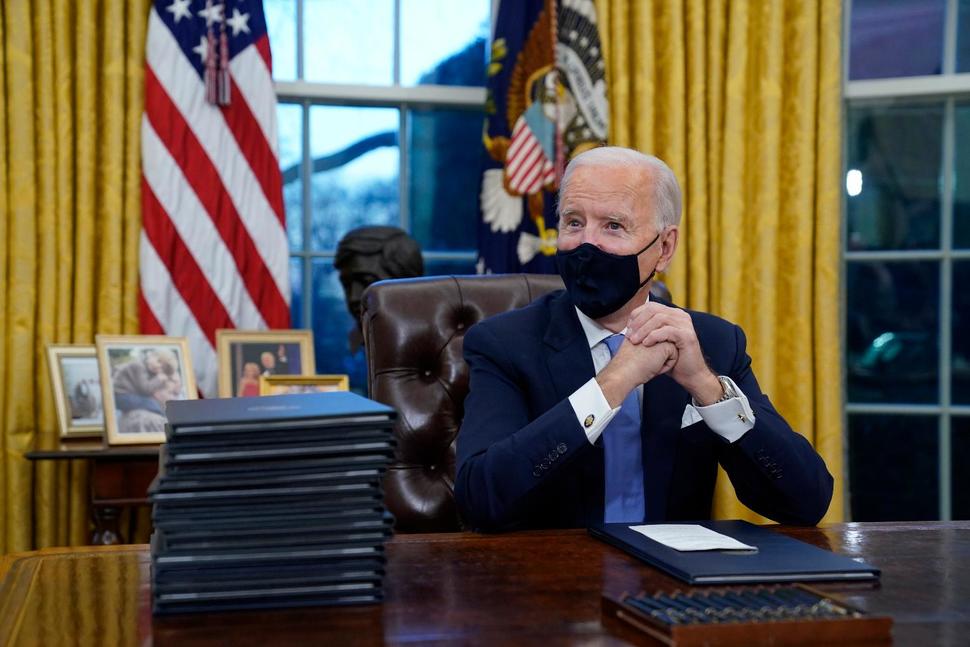 As part of his campaign promises, President Biden vowed to put forth measures to permanently protect Dreamers eligible under the Deferred Action for Childhood Arrivals (DACA) program, as well as providing a path to citizenship and to provide legal status to millions of immigrants living in the U.S.
However, following the election, with such a slim majority in Congress, it has been difficult for the Democrats to pass any legislation without Republican support. Any proposed amnesty legislation would normally need to pass not only the Democratically-controlled House of Representatives but also the Senate, which has rules requiring 60 votes to pass any measure (called the filibuster rule).
Since there are only 50 Democrats in the Senate, such a measure would need 10 Republican votes, which is an impossibility. But, under Congressional rules, one of the few types of legislation that does not require 60 votes are bills that go through the budget reconciliation process.
The yearly budget gets proposed and passed each year, which is supposed to be signed into law by the President by October 1st, the start of the government's new fiscal year.
This year, the Democrats have added very ambitious measures which would not only protect Dreamers under DACA, but also drastically reform the current immigration system and potentially provide legal immigration status (often called "amnesty"), work permit, and later green cards to a large portion of some 12 million immigrants in America.
The first priority would be Dreamers, farmworkers, essential workers, and those on TPS (Temporary Protected Status), however, the hope is that this bill will legalize all immigrants in the U.S. with a clean criminal record.
What are the Democratic proposals in the Budget Bill?
The Democratic bill includes over $100 billion dollars in funding for immigration to provide "lawful permanent status for qualified immigrants" and "investments in smart and effective border security measures."
In support of the bill, chairman of the Senate Budget Committee which created the framework, Senator Bernie Sanders wrote of the proposal: "We will bring undocumented people out of the shadows and provide them with a pathway to citizenship, including those who courageously kept our economy running in the middle of a deadly pandemic."
Who will it benefit?
The proposal is short on details but seeks to legalize all immigrants "qualified" for legal status, which Democrats generally define as any immigrant currently inside the U.S. who does not have any serious criminal background have an expansive rather than a restrictive view of legalization for the undocumented.
The hope of course is that all immigrants in the U.S. will be included, however, at a minimum, it would include Dreamers eligible under DACA to provide for legal status, green cards and citizenship and perhaps even "essential workers", which is yet to be defined but may include millions of immigrants involved in our nation's food supply chain, farmworkers, health care providers, and those working in hospitals, nursing homes, and labs.
What are the chances of passage?
Experts predict a tough road ahead, but seem confident that the bill could likely include protections for Dreamers at a minimum. Whether that would include a pathway to citizenship is uncertain and would be determined on a technical basis. The harder path is that for other immigrants. Many believe the definition of "essential workers" will be key to inclusion and that is where the fight will be. What exactly is an "essential worker", for now, it is anyone's guess.
The Congress is on August recess (vacation) and will return in early September to begin the budget battle. Who will win? Stay tuned…
You can read more about the immigration proposals in the budget by visiting www.Immigratetoday.com and clicking on the Immigration Newsletter link in the upper left-hand corner or by visiting the enewsletter site at: www.americanimmigrationcentral.com
** Contributions to this Column are made by Attorney Caroly Pedersen, Esq. of the American Immigration Law Center