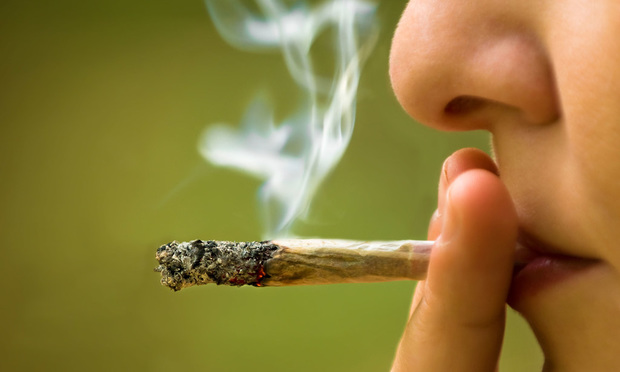 Cannabis use has been a long-time (somewhat) clandestine activity at festivals, concerts and other special events. This is starting to change as more states legalize recreational use and event organizers attempt to draw crowds with designated cannabis zones. This, of course, carries a new set of risks for special event insurers.
"This is the next thing that is going to be happening at events. Whether it is a festival, flea market or concert in the fairgrounds," explains Peter Tempkins, managing director for Hub International's Entertainment Industry Solutions brokerage. He tells PropertyCasualty360.com this could ultimately even include indoor events, albeit within laws regarding smoking in public places.
With wares ranging from flower and edibles to oils and beverages, these special cannabis sections are set up much like beer gardens. Everyone — and Tempkins stresses everyone — coming in is "proofed" or required to show proper ID. Any cannabis product purchased in the section has to be consumed or thrown away before leaving.
"The first time I go in, I get proofed, even with my credentials and everything," he explains.
However, these special sections are still sparely included at events today as many states have yet to address the issue, and federal prohibition muddies the water. California has issued a few permits to allow retail sales at events, Tempkins says, noting the process is very difficult as both the state and locality have to approve the event and its operating plans.
"Which means the local authorities have to sign off on it," he explains. "Getting a permit is very tough. The festivals I've been involved with had very strict rules, but they are told 'follow the rules, and there won't be a problem.' That is where I've been fortunate; the festivals I've been involved in had some of the smartest people in California on the rules and regulations."
For event organizers, getting those permits is a key step that opens the door to risks that can be overlooked. The solution, Tempkins explains, is having someone that can navigate the red tape.
"Getting these permits is a paperwork process. If you don't have someone that knows how to do it, it could take you a very long time, and you probably won't get approved. Or you just give up," he says. "As far as people who don't want to go through the permitting process, like they say 'you pay your money and take your chances.' The difference is if you don't have a permit and you have a problem, the authorities shut down the whole event and arrest you."
Writing policies for these events
The key thing when covering these types of risk, Tempkins says, is not only general liability but subsections covering products and completed operations.
"I'm not really worried about (a vendor) knocking a table over and hurting someone. I'm worried about him making a bad batch," he says, adding some vendors are buying cannabis coverages that don't cover the products.
"Our deal is, 'no, you have to have that coverage,'" Tempkins says. "During 2019, we helped clients and vendors who didn't have those proper coverages get them."
While to date, only California has permitted such activities, he notes others will follow along soon.
"It looks like the next few states, in no particular order, will be Michigan and Colorado. They aren't there yet. Even though cannabis is legal to sell there, they aren't ready to do events."
Related: