As a business with a deep connection to its community, Berkshire Roots is dedicated to giving back. Its community engagement efforts are extensive, supporting everything from small local charities to national organizations.
To highlight these efforts, The Berkshire Eagle recently spoke with Holly Alberti, Sr. Marketing Director, and Lijuan Toma, Community Outreach Manager, about Berkshire Roots' strong dedication to community service.
Q What does community engagement mean to Berkshire Roots?
"We love working with the local community! It makes my heart sing when we can see the impact and difference we can make," said Alberti. "At a recent event we held at our Pittsfield Cannabis (Campus) Destination, a few of the small businesses we featured were beyond appreciative to be a part of the celebration. We forget how powerful our platforms connecting our customers can be to a small business."
"I have always gravitated towards human rights and social justice; I am very grateful to have the opportunity to tie those passions with this new and quickly growing industry that I believe is beneficial for many people," Toma said. "I believe that equity, diversity and inclusion are extremely important for any community or organization, and I am extremely excited to help continue to build our workforce and celebrate the community that is reflective of those important principles."
Our team culture is also really positive and giving. We encourage employees to tie their personal passions for community engagement, equity, diversity, and inclusion with their passion for the cannabis industry. Berkshire Roots recognizes that the culture that is fostered within the organization translates to our patrons and our community. We believe in developing and maintaining a workforce that encourages all members to be their true selves in an environment that elevates and embraces everyone for their uniqueness to be of the utmost importance.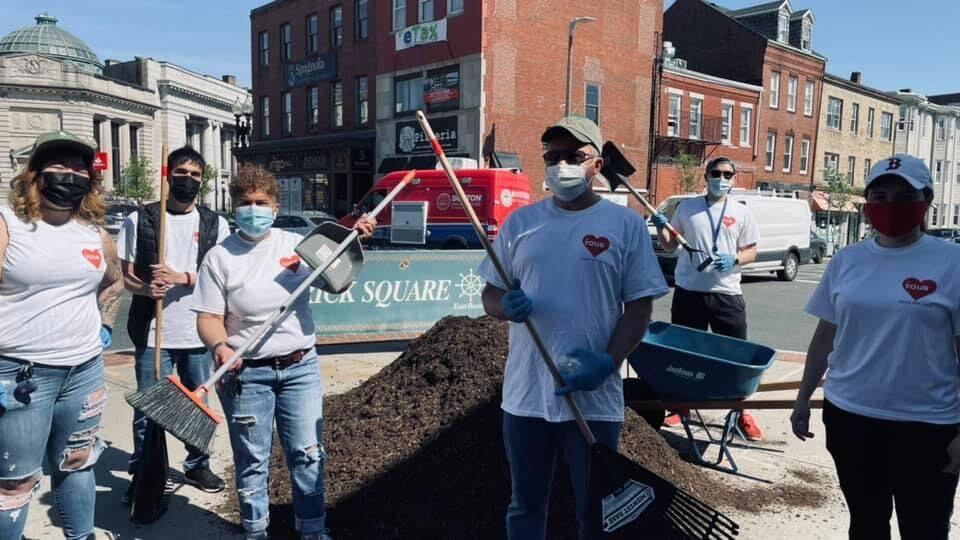 Q What types of community outreach does Berkshire Roots do?
The team participates in many activities to highlight local businesses, organizations and charities, volunteering and supporting where and when possible.
Each month we partner with different groups and organizations for our "Donation Spotlight." This monthly activity gives an opportunity for our guests and fans to learn about, donate to and engage with these organizations. We host register roundups, allowing our customers to round up their change and donate to the specific organization, as well as our own contributions. BR features the organization online, instore, through email and social channels, providing additional platforms for the groups to gain more exposure.
We also do community sweepstakes each month to highlight different businesses throughout our neighborhoods and beyond. We gather gift certificates and goods from area businesses and allow our customers to enter the free sweepstakes to win all the goodies.
We collaborate with local businesses like Soma's Aromas, a women-owned, small-batch, hand-poured soy candle company in Pittsfield that Alberti worked closely with to develop a special line of candles for BR this past April. Or our collaboration with Six Depot Cafe and Roastery in West Stockbridge. By combining their amazing cold-brew coffee beans into our signature premium Belgian-style chocolate bar, we have a chance to highlight this local gem while creating something delicious.
There's also our Berkshire Community College program. We've partnered with BCC to create a Cannabis Curriculum as a unique opportunity for students to gain a holistic and practical understanding of the cannabis industry. Not only do the students receive credit, but it is also a paid program with an opportunity for employment once completing the courses.BR has added several students from each semester to our team. We are honored to have this opportunity to work with the BCC and appreciate all they do to continue offering cannabis education.
Q Can you give examples of some of the organizations you've worked with?
For Pittsfield's May Donation Spotlight, the team worked with the Garbage Trail Walk to end Huntington's Disease. This local non-profit began 20 years ago. Every May, folks gather to walk the six-mile route connecting the key sites in Arlo Guthrie's "Alice's Restaurant Massacre." Supporters receive pledges to help fund other charities that care for families affected by Huntington's Disease, as well as Massachusetts-based research. With the help of our customers and matching contributions, we were able to donate over $5K.
Berkshire Roots also sponsored a winter clothing drive to support the Berkshire Community Action Council's (BCAC) "Elf Warm Clothing Program." This program provides children age 12 and under with brand-new warm coats, boots, hats, mittens and scarves. In 2019, the BCAC served over 2,000 children in the Berkshires all thanks to the community coming together. Our Register Round Up funds helped us raise money to purchase winter clothing for the families we sponsored.
BR is also committed to using our voice to end racial injustices within our communities and at the national level. We, who work in the legal cannabis industry, cannot ignore that we are privileged to do so. For too long, people of color have been disproportionately targeted when it comes to cannabis. At the national level, we committed to supporting the Boston and Pittsfield NAACP chapters immediately donating $2,500 at the beginning of 2020, then again highlighting both chapters for our Register Round Up in January 2021 making a company donation of $3,000 between both chapters and raising an additional $6,737.
Q How do you decide which organizations you'd like to support?
There are many different factors that play a role when we are deciding what organizations to work with and support. It is key to us that the organizations we pick are local and impactful within the communities that we operate. Typically, Pittsfield and East Boston will run separate Donation Spotlights each month because we recognize that an organization in the Berkshires may not be as impactful in Boston. We specifically look for organizations that align with Berkshire Roots' mission and values. We also try to seek out organizations where our support can make a bigger difference; we recognize that smaller organizations do not have as many resources as larger ones.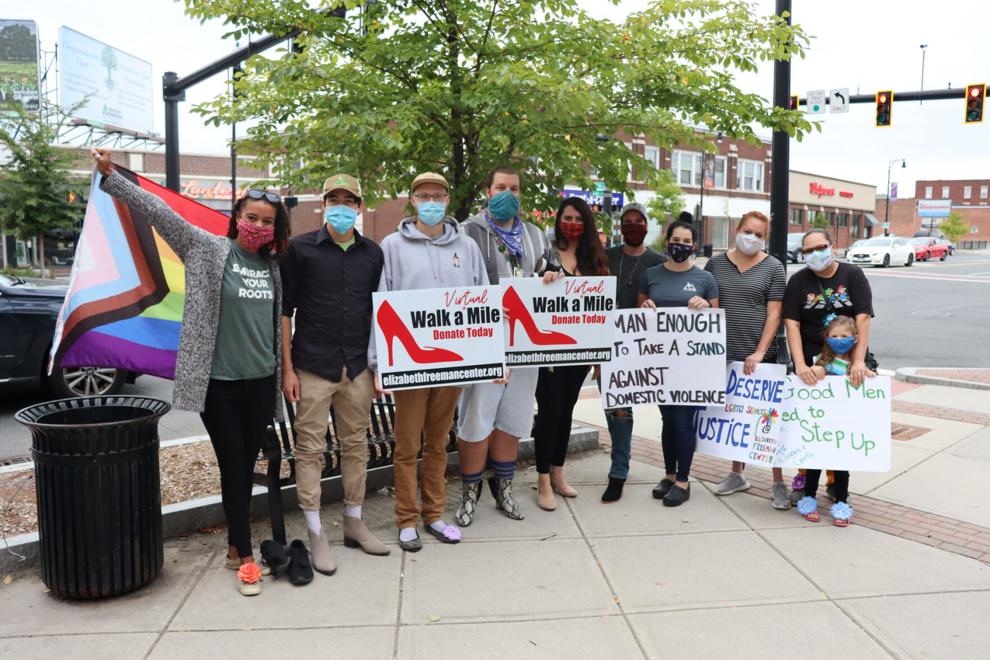 Another factor for us is trying to correlate Donation Spotlights with certain awareness months or observance days. For instance, May is national Huntington Disease Awareness Month and Asian American Pacific Island Heritage Month. During May, our Pittsfield location chose to Spotlight The HD Garbage Trail Walk and East Boston spotlighted ASPIRE (Asian Sisters Participating in Excellence), both smaller groups led by an all-volunteer staff. Last September, we ran the "Roll-Up for Justice" Campaign from the Last Prisoners Project (LPP) at both of our locations. LPP is a National organization that focuses on expungement. We chose this organization because National Expungement Week falls in September.
Q You also have a location in East Boston. What type of community engagement work do you do there?
We recently elevated one of our team members to an expanded role. Lijuan Toma joined the team as the Training and Outreach Manager for East Boston focused on engagement and support of our community and education of our team. With a recent opening in our team, we promoted Lijuan to Community Outreach and Equity, Diversity & Inclusion Manager for Berkshire Roots.
Throughout the pandemic, East Boston Main Street (EBMS) held two different food distributions in East Boston. Helping residents in Boston, one of the hardest hit communities with COVID-19, gain access to necessities. We spent time volunteering with EBMS, unloading trucks of food, helping assemble bags together for the public to come and pick-up, and handing those bags out to the community. Being able to interact with the community this way was extraordinary because we got to know a lot of the different members in the East Boston area and create meaningful relationships.
Q Are there any community outreach initiatives planned for the future that you're especially excited about?
Berkshire Roots began working with Green Flower, a Cannabis education company and e-learning platform this past year. This has helped us take cannabis education and training to the next level across all departments in the company. We are currently in the process of creating a Social Equity Program for applicants that meet the state criteria for social equity. This program will give the participant access to Green Flower with a tailored pathway to gain knowledge and insight to the cannabis industry. Not only would the applicant have access to the e-learning platform, but they would also spend time with a training manager. We plan on launching this program with one applicant in the Pittsfield area and one applicant in the East Boston area sometime this fall.
We are excited to continue to grow our partnership with Green Flower as education is important and another pillar of excellence at BR. We strive to have our team armed with resources and continued access to information. The addition of our grant program is a perfect way to lower yet another barrier to gain that valuable insight and knowledge.
On July 22nd, we will be kicking off our Berkshire Roots Workshops which will be a series of free educational seminars discussing different topics of the cannabis industry. During our first seminar, we will be giving a broad introduction to cannabis talking about classification, cannabinoids, terpenes and how cannabis interacts with your body. We hope that these seminars will give people, who might not otherwise have the opportunity, to gain access to information around cannabis. This seminar will be held both in-person and virtually.
We have also been mentoring and working with an amazing team, Zip Run, the first Boston social equity company to build an e-commerce platform for cannabis delivery. Our CEO and several of our directors have been working to provide guidance and insight to help the team get set, ready and launched.
Our Senior Manager of Training & Community Outreach provided mentorship to Zip Run on the development of their own positive impact and diversity plans and gave them guidance on how to develop a community engagement strategy. The Director of Retail and Director of Marketing at BR meet with Zip Run on a frequent basis to help provide guidance on regulations, connections to other companies, and other resources within the industry. The Director of Retail also provides guidance with navigating inventory systems, point of sale systems, online ordering, and integrations for the systems. While the Director of Marketing works on joint promotions and collaborations and lends her insight and years of experience working in the industry. We are honored to work with this amazing, innovative team. We are excited to be launching their pick-up service this month at our East Boston location.
Visit the highly educated team at retail locations in Pittsfield or East Boston. Chat online with a customer care team member or set up a free private virtual consultation to get your cannabis questions answered, at BerkshireRoots.com.