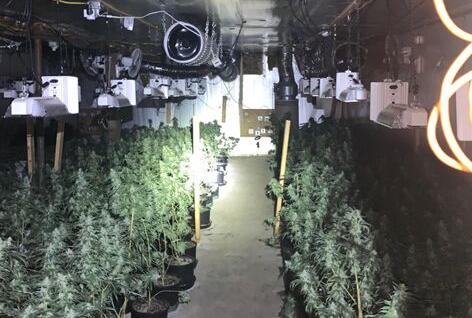 SAVOY — It was a year ago this coming week that utility workers happened upon odd doings in a house up a long driveway in Savoy.
They had come to investigate why power was fluctuating in the neighborhood, a quarter-mile west of Route 8A, near where it meets Route 116 close to Savoy's center.
Not surprisingly, the crew stopped, on July 29, at a house paying $10,000 a month for electricity.
When they opened a box containing four electricity meters, the crew found fresh burn marks. Eversource officials conferred and decided to shut off the power for safety reasons. That move upset a man who came out of the house. He handed the crew an envelope with six $100 bills, authorities later would say, and, using gestures, made it clear that he wanted the electricity to remain on.
Within hours, state police were on the scene — and the doings inside the 72 Jackson Road building were revealed: a large-scale cannabis-growing operation.
The man who reportedly passed $600 to the Eversource crew, Yebin Mai, soon was under arrest, along with Bin Huang, the man who owned the house. State police said they seized 3,598 cannabis plants worth more than $3 million on the street.
A year later, Mai's attorney says all the evidence gathered in a subsequent search July 31 must be suppressed because troopers engaged in an illegal search and seizure. Though granted a search warrant by a clerk magistrate of the Northern Berkshire District Court, the evidence cannot be used, according to a recent filing in Berkshire Superior Court by Mai's attorney, Russell L. Chin, of Quincy.
The court set an Oct. 7 hearing on Chin's motion to suppress the evidence. Chin did not respond to a request for comment on the case. Mai was charged with trafficking in marijuana.
Legal angle
Chin's motion argues that the "fruits" of the search of the 72 Jackson Road home are inadmissible because they were obtained improperly. The attorney asserts that Mai's rights were violated for a number of reasons, including subjecting him to an illegal police stop and violating his constitutional rights. Mai was 28 at the time of his arrest and lived on Staten Island in New York. He is free on bail.
In an affidavit filed with the court, Mai says he is a native speaker of Mandarin Chinese "not proficient in English."
"The Troopers who stopped me began speaking to me in English and I told them I did not understand them," he said in the affidavit.
He says he was not read his Miranda rights during his initial contact with troopers.
"I did not understand that I had a right to remain silent or that my statements might be used against me," the affidavit reads.
Mai says troopers did not advise him about his right to consult an attorney or show a search warrant.
Chin's motion to suppress evidence and statements argues that police searched the property without the consent of the parties on the day they first responded, after being summoned by the Eversource crew to provide assistance.
The motion also argues that troopers did not have grounds to search the home's yard on the day of the response, and that the search warrant they later obtained should be viewed as invalid because it was based on an initial search that was illegal.
A "hunch" that laws were being broken at the home was not enough, Chin argues, for one trooper to keep Mai in a vehicle while another walked the grounds. That initial sweep of the property, the lawyer argues, went beyond what is permissible.
"A mere 'hunch' is not enough," the motion says. "The problem with an interrogation based on a hunch is its essentially random and arbitrary nature, a quality inconsistent, under constitutional norms, with a free and ordered society."
Chin argues that the troopers did not have "specific and articulable facts" to suspect that Mai had committed a crime.
Further, Chin claims that because of a language barrier, Mai was not properly provided his Miranda rights and did not waive them. The Miranda law calls for people to be warned that statements they make can be used against them in court.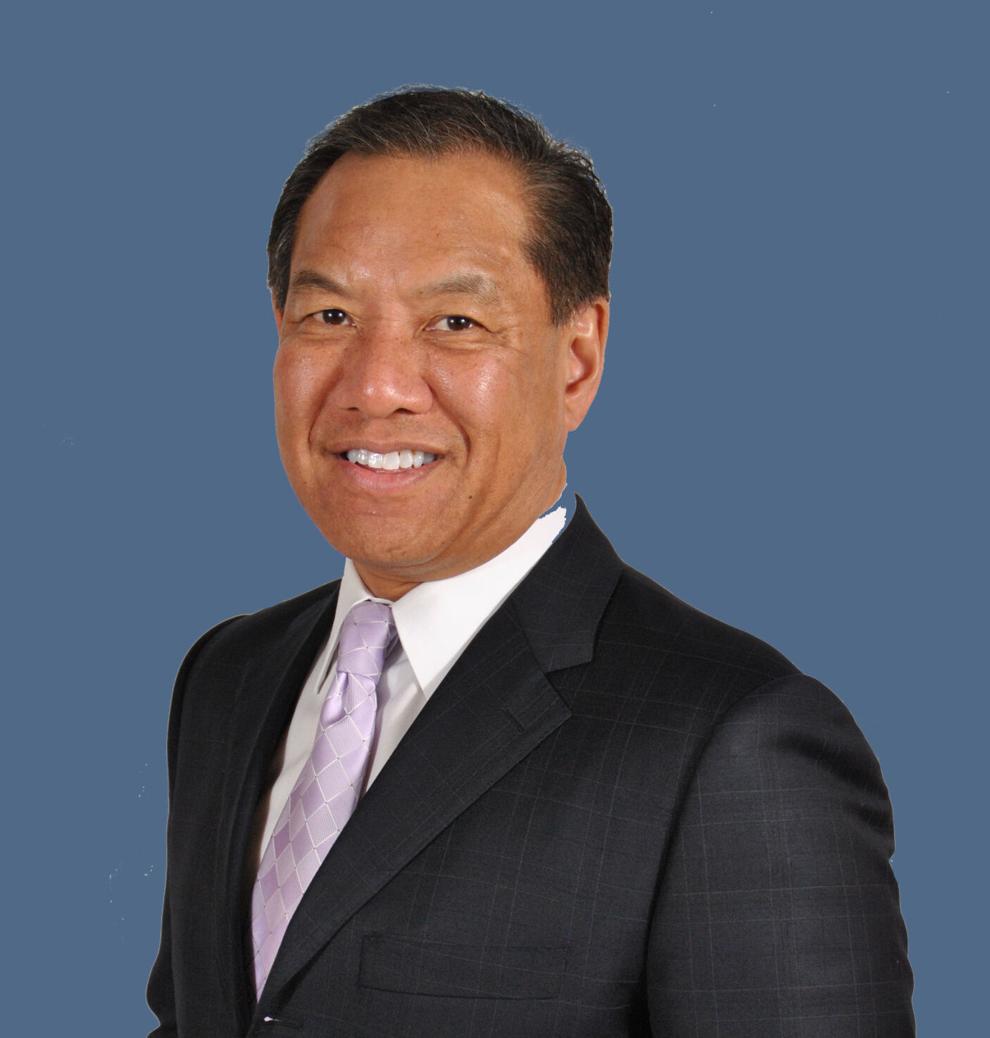 State police, in a statement in August, said that, at the time of Mai's arrest, troopers used an interpreter to explain Miranda rights to him in Mandarin.
Chin also argues that state police were called to the property in a "community caretaking" role, because of the Eversource crew's concern about the language barrier and Mai's agitation, and that in that capacity, they are not able "to gather evidence of criminal activity."
"Essentially, the police were called to keep the peace," Chin writes. With that peace restored, the lawyer argues, the police presence without a warrant should have timed out.
"However, under the guise of community caretaking, Trooper Lagerwall pivoted to an investigatory mode when he 'escorted' the Eversource employees to the house to help them inspect the electrical meters. … It is clear that Trooper [Glenn] Lagerwall went beyond the scope of any community caretaking or peace keeping role …."
In a state police report after the arrest, officials said Lagerwall found evidence of cannabis cultivation, observed that windows were boarded up with plywood, detected the odor of freshly grown marijuana and heard the sound of whirring fans inside.
The full search was executed July 31. For several days after that, troopers staked out the property. On Aug. 5, they saw the same white Ford pickup truck that Mai had been driving a few days before and made the arrests. Huang was a passenger in the truck and was arrested at the same time.
Chin's motion also cites a 2021 Supreme Judicial Court decision, Commonwealth v. Pearson, that says the burden is on the state to prove that a law enforcement officer's decision to seek a warrant "was not prompted by what they observed during the initial illegal entry."
The SJC ruling, Chin argues, sets up a requirement that any affidavit submitted in support of a search warrant contains "sufficient information to establish probable cause 'apart from' any observations made during the earlier illegal entry."