It's clear legalization is on an upward trajectory. More and more markets are legalizing either medical or recreational cannabis or both as public acceptance grows. As the United States moves closer toward nationwide legalization, cannabis operators have the opportunity to bring their products to thousands more consumers. Drawing in new customers is not without its challenges, however, and will require ingenuity on the part of operators to combat existing stigmas and differentiate their brands from the many others out there.
One key way to bring in new customers is to focus on education at the retail level, ensuring both existing customers and curious newcomers are well-informed when making their cannabis purchases in stores or online. Shops like Cannabist, Columbia Care's new retail brand, are reinventing the dispensary experience around this very concept: attracting new customers by creating a consistent and educational retail experience.
Adding context to retail education
Before new or existing cannabis consumers can begin to make an educated cannabis purchase, it is essential they understand the context of their market. Many consumers do not know that because cannabis isn't federally illegal, factors like local regulations and supply chains affect which types of products may be available. 
Varying marketplace regulations
The regulations to which cannabis retailers and brands must adhere vary by state and even by city, making education about local laws crucial to creating well-informed consumers. For example, Washington does not require a separate distributor between the producer and the retailer but California does, while Arizona requires companies to be vertically-integrated. It is also easier to acquire cannabis licensing in some states than others. Such disparities can alter the marketplace and the types of products offered because the barriers to entry are unequal, creating an environment where some state markets have a much larger number of brands available than others. 
Product ingredients and pricing
Consumers should be aware of the realities of creating a brand in this current environment, and how the maturing cannabis industry affects product development and pricing. With many states seeing an oversaturation of products vs retail stores, in some markets there is a shift to what industry experts refer to as "race to the bottom pricing" where companies attempt to undercut competitor's prices to get on shelves. This happens more frequently in categories like vape and concentrates where there is more differentiation among types of products and ingredients. For some producers it may be necessary to use more cost-effective ingredients or methods to ensure margins are met. Therefore, it's important to understand the nuances of the market, companies, brands and how products are made. As a consumer, you want to learn how to read labels. 
Strains: a key component to education
Guiding customers through their purchase has always been a staple of retail, but advising consumers in cannabis retail is a different experience altogether. Not only are there a multitude of product formats from pre-rolls to tinctures to edibles, but also hundreds of strains, each with its own distinct effects.
Strain education for all levels of experience
Most cannabis products are sold based on their strain, with a few labeled based on the intended effect, such as "energized" or "relaxed." However, the same strain can create very different effects from person to person, posing a challenge to consumers who want to know exactly what type of experience they will have. Because experiences can be so widely varied, cannabis consumer education about each strain and its potential effects is all the more critical in drawing in new consumers and cultivating new experiences for connoisseurs. Such education can be provided via online resources as well as through budtender consultations in-store.
Strains as differentiators
In many cases, strains represent the brands themselves when manufacturers have created exclusive and unique genetics. When examining Headset data, it is clear that consumer loyalty lies more in the strain itself than in the brand. Consumers will purchase their favorite strains from a variety of brands rather than sticking to just one. 
With more competitors coming onto the scene each day, brands can stand out with proprietary genetics that solidify their reputation. One such success story is Cookies, which adopted this method with Gary Payton. In collaboration with an NBA All-Star, Cookies created one of its best-selling strains thanks to its distinct personality. Other operators produce and distribute brands that are already well-known and widely available, like Gelato, in order to draw in consumers who are fans of those genetics.
Consultative shopping
With so many factors to consider in making a cannabis purchase, it is crucial for operators to create a retail structure that helps customers navigate the cannabis category with ease. Just as Apple boasts its "Genius" counter for in-store support, cannabis operators must help consumers better understand the product, even beyond strain education. 
Dispensary models vary across different stores and even different states. Medical dispensaries have the patients check in and wait for their appointment in the lobby, like at a regular doctor's office. Recreational dispensaries often follow a similar layout, minus the lobby, but focus more on consultation or throughput with more flexibility in the shopping experience. Either way, dispensaries have consumer satisfaction in mind and seek to guide their customers through the best experience possible to suit whatever their personal needs may be. 
The role of technology
Technology can greatly enhance the shopping experience, both online and in stores. It can also encourage a higher throughput by allowing them to do their own preliminary research on products and strains before consulting with a budtender. The shifts in consumer behavior since the pandemic, with more gravitating to online shopping, indicate the importance of a strong online presence with options for delivery, preorder and pickup. Technology is helping the retail world evolve, and dispensaries will be no exception.
Trending toward a better retail experience
Facilitating consumer education is always going to be an important facet of retail; consumers are never going to stop having questions about new products or even the ones that have long existed. Public acceptance of cannabis use is increasing day by day, shifting the cannabis landscape and the expectations that consumers have of brands and retailers. Trends like Columbia Care's new Cannabist dispensaries are built on an educational platform and may push new expectations for cannabis retail. 
This ever-evolving industry grows and develops with its consumers right alongside it. Trends change and more individuals are drawn to the power of the cannabis plant, proving each day the importance of education in providing the best possible welcome into the space.
---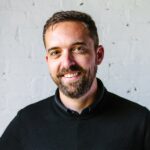 Cy Scott is co-founder and chief executive officer at Headset Inc., turning retail data into real-time cannabis market insights. He provides industry analysis and insights about innovative brands through his weekly blog, Cannabis Packaged Goods. Prior to founding Headset, he co-founded Leafly and helped grow the site into the world's leading cannabis information resource. Along with his work at Headset, Scott founded a monthly Cannabis Tech Meetup hosting cannabis entrepreneurs and technology developers that has expanded into multiple regions throughout the U.S. Scott's favorite strain is Tangie.
if ( window.fbAsyncInit === undefined ) {
window.fbAsyncInit = function() { FB.init({ appId : '228081358088776', xfbml : true, version : 'v2.7' }); };
(function(d, s, id){ var js, fjs = d.getElementsByTagName(s)[0]; if (d.getElementById(id)) {return;} js = d.createElement(s); js.id = id; js.src="https://connect.facebook.net/en_US/sdk.js"; fjs.parentNode.insertBefore(js, fjs); }(document, 'script', 'facebook-jssdk')); }