White entrepreneurs
have flourished
in the rapidly growing legal cannabis industry, but Black and brown communities have struggled to gain the same socioeconomic benefits – after decades of a
drug war
that also disproportionately affected them. With its rich racial diversity and
high socioeconomic segregation
, Washtenaw County is unfortunately no stranger to the industry's inequities.  
Ann Arbor, Ypsilanti, and Washtenaw County officials are aware of that problem, and are preparing efforts to address it using tax revenue from cannabis sales. However, as white people continue to dominate the industry, community members of color remain cautiously optimistic that lawmakers will actually deliver the equity they are promising.
When allocated a $476,000 share of the state's 2020 marijuana excise tax revenue, Ann Arbor City Council voted unanimously to use the funds to create social equity programs for the city in the next fiscal year, which begins this July. It will use the momentum gained from a current program that waives some marijuana facility applications and licensing fees for individuals who were previously incarcerated on marijuana charges. Council members also discussed the possibility of using the funding to promote criminal diversion, design unarmed response programs for emergencies, and create educational programs for at-risk youth and support programs for the formerly incarcerated.
With the new fiscal year about to start, the city's biggest focus is on implementing an unarmed emergency response program led by mental health professionals. The city plans to leverage pre-existing community infrastructure, the Ann Arbor police chief, and public health officials to help get this program off the ground.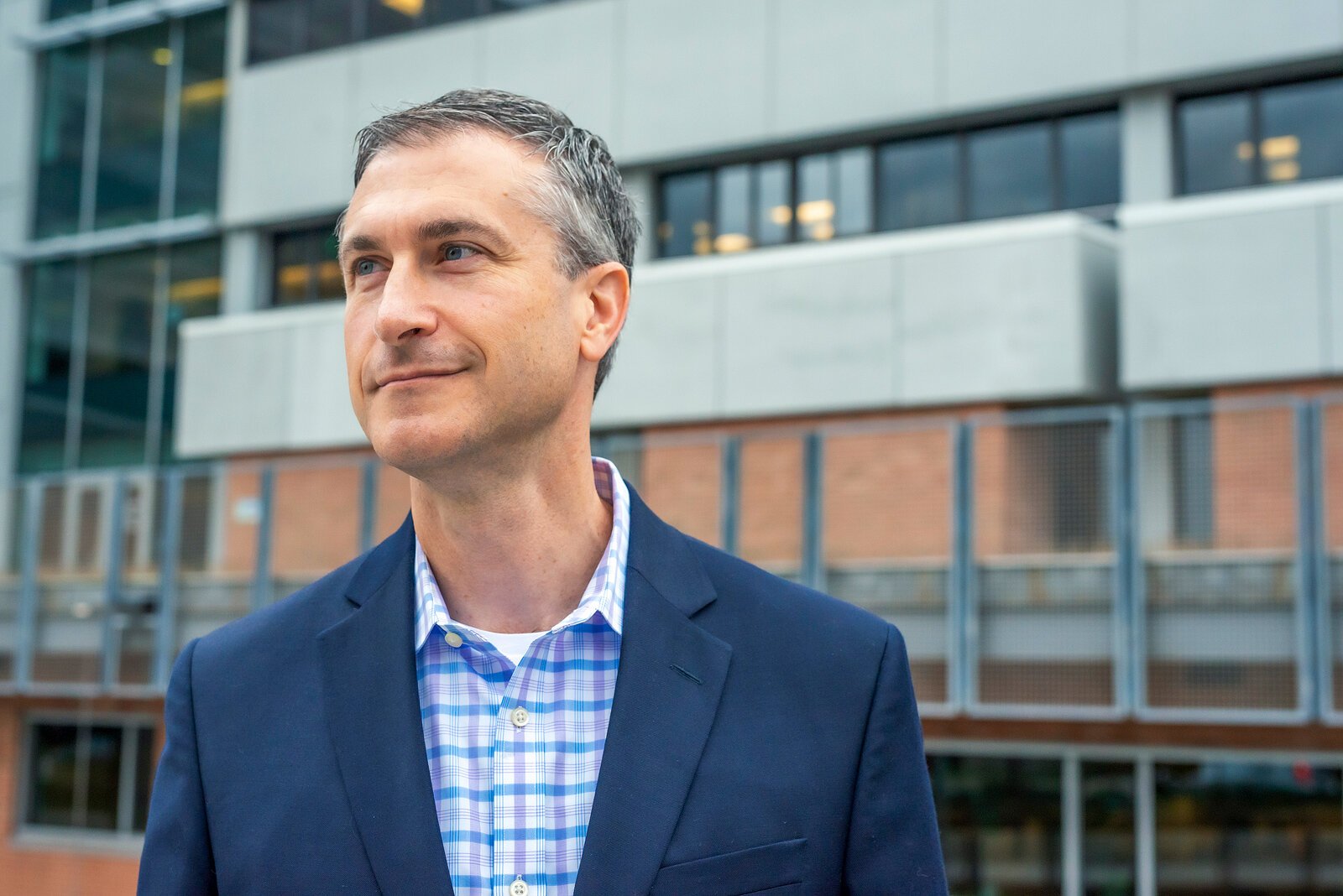 Ann Arbor Mayor Chris Taylor.
Ann Arbor Mayor Christopher Taylor says the unarmed response program is an important step for the city to create more social equity. City staff hope to begin the program as soon as Dec. 31. Taylor anticipates the city will make even more important strides to help Black and brown communities gain access to the cannabis industry in the near future.
"The growth of the decriminalization of marijuana has been a fact in Ann Arbor for decades now," Taylor says. "The War on Drugs has been conceived of and deployed and implemented in a way that's asymmetric, that reinforces and sustains white groups. That's something that we all have to be conscious of and we all have to fight against."
Ypsilanti City Council members have also expressed their commitment to addressing racial inequity in the cannabis industry through a recent, unanimously approved proposal to use annual application fees from recreational cannabis facilities to help those being released from prison on marijuana charges successfully acquire affordable housing. This addresses both the need for affordable housing in Ypsilanti and the need to help formerly incarcerated individuals navigate reentry. 
Taylor is optimistic that Ann Arbor will follow in Ypsilanti's footsteps and implement a similar housing policy. Efforts that specifically address returning citizens are in line with Ann Arbor's commitment to expand affordable housing in the city. Taylor notes that Ann Arbor City Council recently passed a resolution that mostly bans criminal background checks on rental applicants.
"Returning community members are just that. They are members of the community, and we need to treat them like such," Taylor says.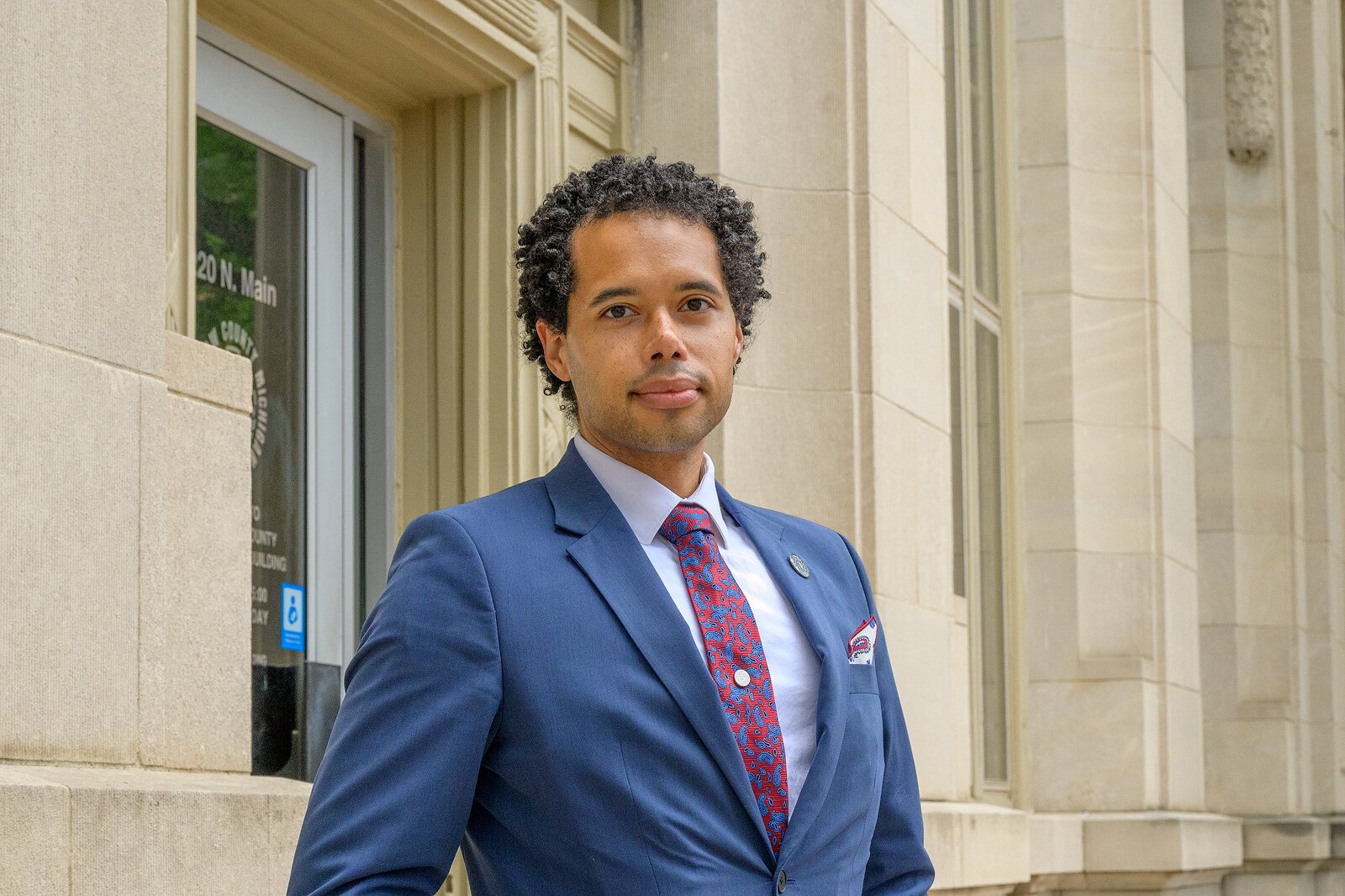 Justin Hodge
The Washtenaw County Board of Commissioners also recently approved a budget amendment that will use all annual revenue from marijuana excise tax, which is expected to produce $200,000 per year, to create equity-based programming initiatives in Washtenaw County. Using the Opportunity Index, a tool that highlights disparities in life expectancy, socioeconomic status, and more in the area, the county recognizes that many of those disparities fall along racial lines. Justin Hodge, county commissioner for District 5, wants this budget amendment to help expand the county's Racial Equity Office.
"I'd like to see us grow that office to several more staff, so that they're in the position to work intensely across the county to promote racial justice and equity initiatives," Hodge says. "Some of that might look like doing trainings, doing audits of departments, providing resources in the community, and making sure that all of the initiatives coming out of every county department are approached through an anti-racism lens."
Local industry advocates have mixed feelings about the equity programs currently in the works. As the owner of Huron View, the only Black-owned cannabis dispensary in Ann Arbor, Christina Montague has endured many racial challenges while running her business. She has proposed multiple plans to improve social equity in the cannabis industry.

Huron View owner Christina Montague.
One major change she would like to see is the government simply recognizing Black-owned businesses' need for support and providing them with safety against social injustices. She says this will help eliminate some of the social and financial instabilities that often occur when Black-owned businesses try to establish or expand operations in industries in which the Black community is underrepresented. This support could also help expand the number of Black-owned cannabis businesses in the area. Montague is not confident that Ann Arbor will do much to create the social equity the city claims to strive for.
"If you qualify for social equity, your city and your people are supposed to benefit, and we just don't," she says. "They won't even create social equity because Black people would qualify for it. Why won't they create it if people would qualify for it?"
Local advocates are also hoping to see further expansion of the county's cannabis industry, with additional social equity programs accompanying the growth. Ypsilanti Township community advocate Alex Thomas believes there are more ways the township, which currently prohibits recreational marijuana businesses, can successfully create social equity programs for its disadvantaged communities. He believes the township's rural areas present opportunities for growth and research that could help the township's marginalized communities prosper socially, educationally, and economically in the cannabis industry. 

Ypsilanti Township community advocate Alex Thomas.
"We could be a hub for sativa," Thomas says. "Ann Arbor's the distribution capital. [Ypsilanti Township] could be the cultivation [capital] and have local people in those areas of high social vulnerability indexes, higher minority areas, be beneficiaries for robust social equity policies. We can get there."
Washtenaw County still has a long way to go before marginalized communities gain full, equitable access to the fruitful cannabis industry. But with lawmakers' ongoing work to address those disparities, change may be on the way – to the benefit of all county residents.
"Local municipalities have so much freedom to craft that social equity policy," Thomas says. "They could encourage growers or research in particular areas, or get incentives for people to work with children or youth programs. If you come in with an open mind that way, there's just incredible opportunities."
Maria Patton is a lifelong Ypsilanti resident. She is currently a student at the University of Michigan, working towards a bachelor's degree in communications and media. You can find more of her work in The Michigan Daily, where she is a columnist for the Michigan in Color section. She can be reached at pattonma@umich.edu.
All photos by Doug Coombe.