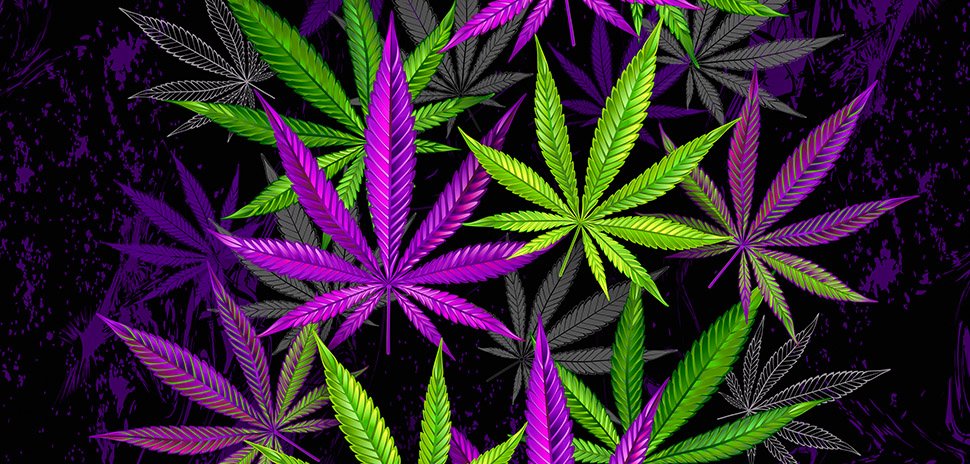 People may not be lighting up legal cannabis in Texas anytime soon. But with hemp farming legalized in Texas in 2019, CBD oil with .3% or less of THC legal here as well, and expanded use of medical cannabis passed in Austin just this month, it's perfect timing for Lucky Leaf Expo—which will hold its second local hemp/CBD conference July 9-10 at the Irving Convention Center.
The expo will feature 120 exhibitors, 40 speakers, panels, Cooking with CBD and Hemp demos on the expo floor, and a pre-show Cannabis Business Crash Course presented by Cannacourse. The business course will be held Thursday, July 8 for a separate fee of $499.
"We have a diverse array of exhibitors in every channel of the CBD Hemp industry that specializes in the sale of seeds, CPAs, attorneys, accountants, processors, manufacturers, soft gel companies, to help get you started for your business," said Chad Sloan, the expo's sales director, in a statement.
Sloan told Dallas Innovates the expo is aimed about 50 percent at a business-to-business audience, and 50 percent for consumers "who are just curious about hemp, CBD and cannabis."
Lucky Leaf held its first expo in North Texas back in 2019. The "hybrid" organization holds conferences around the country, with cannabis its main focus in states like Oklahoma, New Mexico, Virginia, Michigan, and New York, where medical or recreational usage is more widely available.
"In Texas, we do hemp and CBD shows only," Sloan said—which means instead of  Cooking with Cannabis demos, Chef Michael Weinstein will be demonstrating CBD and hemp oil recipes. 
Still, up to 40% of the conference will focus on cannabis, efforts to legalize it, and business opportunities both now and in the future. "We're just a hybrid company that's smart enough to see potential in both industries," Sloan told us.
Building a Texas 'Hempire'
In 2019, industrial farming of hemp—a cousin of the cannabis plant without enough THC to cause intoxicating effects—was legalized by Texas House Bill 1325. Now there's a whole Texas Department of Agriculture microsite devoted to the program.
"Here in Texas, we've been in the hemp business for almost a year and we're busy building the Texas 'hempire,'" said Texas Department of Agriculture Commissioner Sid Miller in a statement last January. At that time Miller said Texas had "issued over 1,150 producer licenses, permitted over 5,000 acres of hemp in the ground, and over 15 million square feet of hemp in greenhouses." 
Expanding medical cannabis in Texas
Earlier this month, a bipartisan measure in the Texas Legislature expanded Texas' Compassionate Use Program. House Bill 1535—which Gov. Greg Abbott signed Tuesday—allows doctors to prescribe low-THC medical cannabis to all cancer and PTSD patients, and raises the THC amount from .5 percent to one percent. Gov. Greg Abbott signed But as the San Antonio Report notes, many cannabis supporters believe medical cannabis laws in Texas are still far too restricted.
Some 60 cannabis law reform bills were introduced in the state's 87th Legislature this year, but only two reached Gov. Greg Abbott's desk, the San Antonio Report wrote, quoting Dr. Bryon Adinoff, EVP of Doctors for Cannabis Regulation, as saying, "One percent THC is just CBD, and CBD is now legal throughout the country. Texas just is taking these tiny baby steps when the rest of the country is making tremendous strides and now has access to medical marijuana with reasonable amounts of THC."
Is it safe to say that Lucky Leaf Expo is a proponent of medical and recreational cannabis legalization?
"Big time, yes. Big time," said Sloan.
Dallas cannabis investment firm sees potential
The conference may resonate locally with at least one notable Dallas investor: Matt Hawkins, managing partner of the cannabis investment firm Entourage Effect Capital. Entourage has invested over $200 million in more than 65 cannabis-related companies in the last seven years, mostly on the west coast and in Colorado. Last month the firm announced its third Flagship Fund with a $150 million target, focusing on later-stage companies. You can read our profile of Hawkins here. 
For info on Lucky Leaf Expo's ticket prices, hours, and more, visit their website here.

Get on the list.
Dallas Innovates, every day.
Sign up to keep your eye on what's new and next in Dallas-Fort Worth, every day.