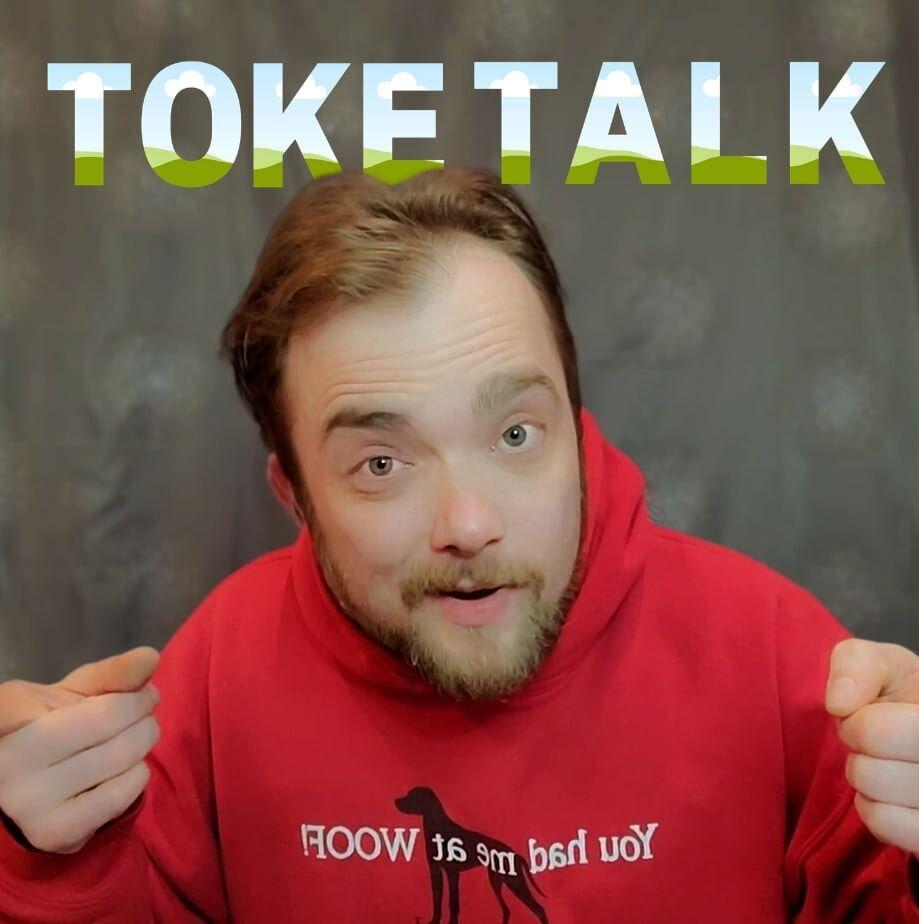 Tip Top Cannabis can be found on 5th Avenue in downtown Anchorage right across from Office Depot. Where ACAL used to be, now Tip Top has remodeled the place into a huge, spacious, really stunning dispensary. I had an awesome budtender who knew his strains and gave great recommendations. Amazing pick of cultivators and partners; I really enjoyed their cannabis. They have a very informative website where you can also place online orders. 
I used to grow GG#4 at home and I love coming across superior grows that exceed my expectations. The aroma is a nice earthy tone and the buds are beautiful. Dense nugs with a good amount of frost and a wonderful trim job. This batch was cultivated by Alaska Cannabis Cultivators and has a THC of 25.87% with no CBD.
The first few hits are mild on the lungs but smooth out fast. It also hits mild if you take rips as hard as your lungs will allow. The taste of the smoke is earthy, just like its aroma. I used to grow this strain specifically for pain relief and anxiety control. Smoking these buds sure gave me that. I underestimated how strong it is! I was Gorilla-Glued to the couch and extremely stoned for hours. Really gave me the munchies, too. 
What a beautiful, dense and firm nug. The frost sparkles from its leaves and buds. Wonderful trim job which shaped the bud into a nice ovoid. The aroma was earthy with a light hint of pepper. The second I broke the bud, a strong smell of chem and some diesel filled the room. This batch was cultivated by Lighting Strike Organics and has a THC of 20.43% with no CBD.
Smooth smoke that tastes earthy and rips nicely. This one feels like a hybrid that is stronger on the indica side. The first bowlIt helped with my concentration and gave me some pain relief. The second bowl brought on a pleasant body high and my mind did not want to think anymore. I was couch-locked and didn't move for two hours. I was completely zoned out watching an animated kids movie about a rich dog named Trouble who becomes a stray. I recommend this strain for a lazy day.
Amazing trim job on a very frosty nug. The heavy frost underneath the bud sparkled like the stars. The aroma is a little bit sweet, mostly earthy, and has a certain mild spice I cannot recall. This batch was cultivated by Lightning Strike Organics and has a THC of 23.47% with no CBD.
Mild hits with smoke that tastes just like it smells and really fills the room up. It only took one bowl for me to feel my body relax and for my mind to start going off course. Two bowls into a 30-minute smoke session and trying to stand up to walk, I felt the force push and pull me in all directions but where I was trying to go. And talk about Jedi mind tricks: I apparently fixed some computer issues, made dinner, spoke with a friend, and I do not remember any of it! Now that is using the power of force for good!
The smell of these buds takes me back to the city with its gassy aroma. There is also the smell of lemon iced tea mixed in. Now that was my type of summer time in Brooklyn. These buds are extremely frosty and that is not an exaggeration. Awesome trim job too! This batch was cultivated by Alaska Cannabis Exchange and has a THC of 28.29% with no CBD.
The smoke tastes just like it smells and hits mild at first but smooths out quickly. The first few hits did tickle the nostrils a bit and within a minute or two, it brought on heavy eyelids. Waves of euphoria came and went as the full relaxation effect came in. This strain helps with calming down and pain relief. I was already exhausted from the day and Big Farma helped me finish off the evening peacefully without worries. One bowl was more than enough, but after two bowls I was mentally gone. I forgot about my entire day and possibly my name. This is a strong one I recommend as a nighttime strain.
I have tried well over a hundred local strains and Slurricane is now one of my top five favorites. 
The aroma resembles the smell of Captain Crunch Berries. As frosted as the Captain's berries are, they are nothing compared to this beautiful nug. Such a thick coat of trichomes! The density and firmness of this bud is insane. Kudos VanGreen's for such an awesome grow. This batch has a THC of 23.13% with no CBD.
Fire it up and expect mild-to-wild hits with smoke that tastes sweet and earthy. Holy cow did this strain mess me up! I did not expect to get so stoned on this one but it got me. This one is a creeper and will slowly come in. A heavy feel behind the eyes and cheeks that moves all throughout the body. 
One of the most relaxing strains that also helps with high anxiety. I got too high after two bowls and could not think straight or remember anything short-term. It did make me feel more social and talkative. I highly recommend this strain to any experienced smokers. New smokers, take it slow and you will see the benefits of this one
Amchitka is one of the Aleutian Islands out in the Bering Sea, but it is also a really awesome strain cultivated by Lightning Strike Organics. Mouth watering aroma that smells of delicious tangerines with a faint stankiness to it. Nice bud with a good amount of frost and an ok trim job that makes it look rugged. Firm nugs and fairly dense. This batch has a THC of 20.55% with no CBD.
The taste of the smoke is mindblowing. Delicious tangerine flavor that lingers on the breath for a while. Mild hits at first that smooth out fast. This is a very well balanced strain I would smoke on the regular if it wasn't so delicious. I personally treat awesome strains like this as a treat not to overindulge in it because when I come across it again, I'll get to enjoy it SO much more. It gave me the pain relief I need and helped my attention span. Really relaxing strain that lets you remain productive. Smoking the entire gram increased my body sensitivity and my voice vibrated all through my body. I highly recommend this one as a daytime strain and it pairs well with playing games you need focus on.
If you want the full potent aroma these buds give off, ground up the smell takes the room over! Mostly sweet diesel with earthy and chem undertones. The buds are beautiful with a good amount of frost and an amazing trim job. This batch was cultivated by Aurora Blaze and has a THC of 28.19% with no CBD.
The first few hits started mild but smoothed out quickly. You can really taste the sweet diesel and chem in the smoke; an awesomely balanced hybrid. It gave me pain relief and improved my focus. I felt really uplifted and energized. Wonderful waves of euphoria compliment the nice body high and pleasant head buzz. It is strong but not overpowering if you smoke a lot in one sitting, but this is an amazing day strain if used moderately. It also made me feel more socially open and talkative. Chem Dawg is a great pick for a party!
All these strain reviews were video recorded under Toke Talk to showcase the cannabis and show their effects. Please visit the Toke Talk page on Facebook, YouTube, or Instagram to show your support by giving a Like and a Share.