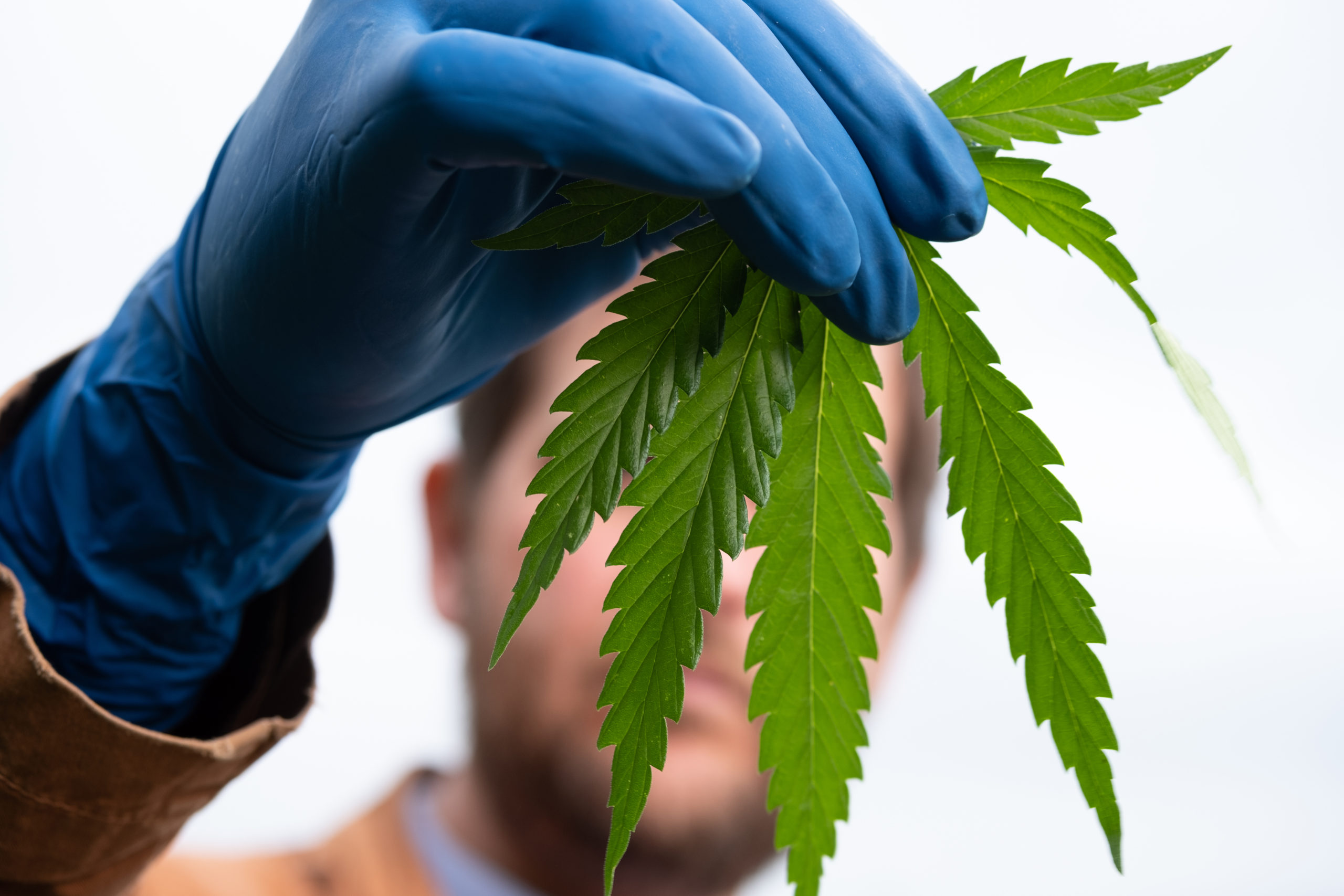 CASPER, Wyo. — With the country seeing a variety of marijuana reform measures advance in spring 2021, Wyoming, Idaho, Kansas and South Carolina are now the only states in the country where marijuana is fully criminalized.
Tennessee Governor Bill Lee signed a limited medical marijuana bill into law in May, according to the National Organization for the Reform of Marijuana Laws. Alabama Governor Kay Ivey also signed legislation in May that will legalize medical marijuana in the state. Further reform has also been advancing in states which have already legalized or decriminalized marijuana, such as Nevada, Louisiana and Conneticut.
There is also movement in Wyoming, Idaho and Kansas that could change marijuana's legal status. The Libertarian Party and other activists will be delivering two ballot initiatives to the Wyoming Secretary of State on Friday — one that would legalize medical marijuana and another that would decriminalize marijuana for personal use.
The Idaho Citizens Coalition similarly turned in 20 signatures of registered Idaho voters to begin the work to get a marijuana decriminalization measure on the 2022 ballot on June 3.
Medical marijuana legalization bills in Kansas and South Carolina stalled in May but could see movement in 2022, according the Marijuana Business Daily.
States closer to Wyoming have also seen further marijuana law reform. Montana Governor Greg Gianforte signed a bill into law in May which will allow the sale of recreational marijuana to begin on Jan. 1, 2022 in the state.
As other states loosen their marjiuana restrictions, one of the first two states to fully legalize is looking at tightening some restrictions. Colorado is looking at changes to their medical marijuana program under a bill that would place some new requirements on physicians recommending marijuana to their patients, according to NORML.
Wyoming's ballot initiatives stand a good chance of passing if results of an Oct. 2020 University of Wyoming Survey and Analysis Center (WYSAC) survey are accurate. According to that survey 85% of Wyoming residents support legalizing medical marijuana. 75% support decriminalizing marijuana in Wyoming and 54% are in favor of full legalization.
In order to make it onto the ballot in Wyoming in 2022, the two ballot measures will each need 41,775 signatures from voters in the state, according to Ballotpedia. That equals 15% of the voter turnout in the 2020 election.
By the time Wyoming voters could be asked to decide on the ballot measures, federal law could look different. U.S. Rep. Jerry Nadler re-introduced the Marijuana Opportunity Reinvestment and Expungement Act in late May which would de-schedule cannabis from the list of controlled substances and enact other reforms, such as allowing for the expungement of some marijuana convictions from a person's criminal record.
The Libertarian Party said Tuesday in announcing the ballot initiatives in Wyoming that this step is being taken in response to the Wyoming Legislature's failure to advance marijuana reform bills during their 2021 General Session. While a bill to fully legalize marijuana advanced out of the House Judiciary Committee on a vote of 6-3, House leadership allowed that bill to die without being taken up for debate in the full House.
While there is at least some support within the legislature for reforming marijuana law and the WYSAC study suggests strong support for decriminalization, marijuana remains illegal in Wyoming.
That fact has been highlighted by a recent case in which hemp farmers in Laramie County were accused of cultivating marijuana. A Wyoming Department of Criminal Investigations special agent allegedly gave false testimony during a preliminary hearing in that case and charges were eventually dropped against the defendants.
The Wyoming Attorney General's Office has petitioned the Wyoming Supreme Court to redact the name of the Wyoming DCI agent accused of giving the false testimony in that case.
In the Casper area, a law enforcement "drug interdiction operation" in March which was supported by U.S. Drug Enforcement Agency "cannabis suppression" funding provided to the Casper Police Department led to the arrests of 23 people. Two Casper City Council members voted against the Casper PD accepting the DEA cannabis suppression funding and a third member, Kyle Gamroth, said he regrets having voted in favor of the acceptance of that funding.
After the Casper PD announced the results of the drug interdiction operation, Council member Shawn Johnson, who along with Council member Amber Pollock voted against authorizing the Casper PD to accept the funding, called for a further look at the issue during the council's April 13 work session.
The council has not held a formal public discussion reviewing that operation, though the topic did arise on May 11 when Council member Bruce Knell accused Johnson, Pollock and Gamroth of breaking their oath to the Constitution in voting against authorizing the Casper PD to accept the $35,000 in DEA "cannabis suppression" funding.
Knell walked back his accusations later in the May 11 work session after it was pointed out to him by City Attorney John Henley and others that marijuana is illegal under statutory law rather than under the Constitution.
Related Stories from Oil City News: