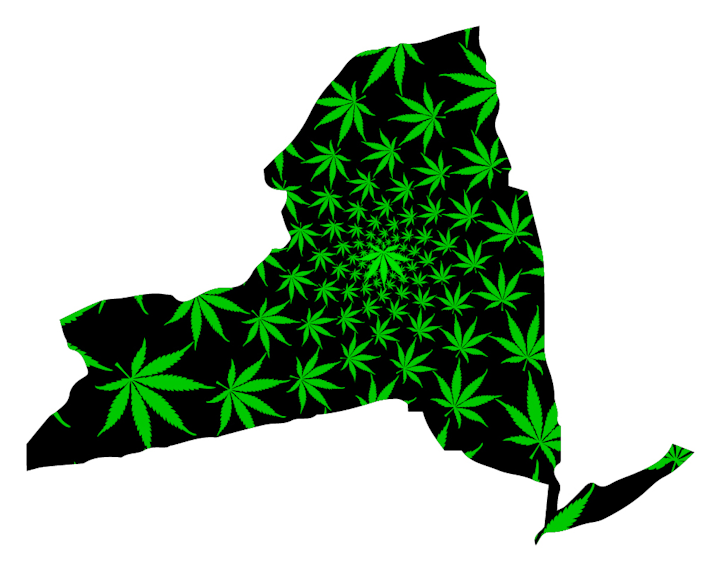 New York's legalization of cannabis may signal the proverbial opening of the floodgates for security projects coast to coast
© Danler/iStock/Getty Images Plus/Getty Images
This article originally appeared in the May 2021 issue of Security Business magazine. When sharing, don't forget to mention Security Business magazine on LinkedIn and @SecBusinessMag on Twitter.

As the green wave that is cannabis legalization sweeps from left to right on your United States map, security integrators from the redwood forest to the Gulf Stream waters would be silly to ignore it; in fact, one of the biggest potential markets in the country may just be opening.
On the last day of March, New York became the 15th state to legalize recreation marijuana use, creating what analysts project will soon become the largest recreational marijuana market in the United States. Beyond the Empire State, the legislation could be the harbinger of bigger things to come for other states large and small.  
This rapid rise in acceptance is certainly catching the eyes of investors and manufacturers, which means there is certainly money to be spent on security in this fast-growing legal marijuana market, which has been projected by multiple market research firms as easily reaching $75 billion by 2028.
"Both medicinal and recreational dispensaries are popping up on every street corner, causing local governments in legalized states to implement a slew of regulations addressing the placement, resolution and retention of video cameras," writes David Friend, CEO and Co-Founder of cloud storage company Wasabi, in a recent SecurityInfoWatch.com contributed article (www.securityinfowatch.com/21219741). "These regulations also include the requirement that cannabis operations and dispensaries maintain video surveillance systems around the clock."
"Thankfully the state of New York, (as do all legalized states), shared an extensive document explaining all the rules and regulations for cannabis business owners," security integrator and cannabis security expert Patrick Chown of Safe and Sound Security, wrote in another SecurityInfoWatch article (www.securityinfowatch.com/21219592). "The regulation makes it clear that in order for manufacturing and dispensing facilities to be in full compliance, they must utilize security systems that include video surveillance, alarm systems, and other physical security measures."
It seems there will never be a shortage of industries that need the services and expertise of security integrators; however, rarely does a market so near its infancy come calling for the help of our industry. It is certainly an opportunity that is difficult to ignore for even the most "just say no" business owners among us.  
For integrators who have been hesitant to embrace this "green wave," it appears now is the time, and there is no shortage of resources to help you understand the state-by-state requirements.
Mr. Chown has authored an extensive series of articles for SecurityInfoWatch that dig deep into the security regulations for many states that have legalized cannabis use, including New York, California, Massachusetts, Illinois, Missouri, Michigan, Alaska, Pennsylvania, Maryland and Oregon. Access all of them in one place: www.securityinfowatch.com/21144994.
As usual, the Security Industry Association (SIA) also stands ready to assist its members – in this case with the SIA Guide to Cannabis Security Requirements, which includes recent federal laws, regulations and legislative actions regarding allowed use and production of cannabis; an overview of state laws regarding cannabis; a summary of the three common security requirements included in the comprehensive security regulations for states that have legalized and legislated marijuana or cannabis products; Summaries of state-specific mandatory security requirements; and more. The guide is free to members or can be purchased by non-SIA members at www.securityindustry.org/report/sia-guide-to-cannabis-security-requirements.
Paul Rothman is Editor-in-Chief of Security Business magazine. Email him your comments and questions at prothman@securitybusinessmag.com. Access the current issue, full archives and apply for a free subscription at www.securitybusinessmag.com.