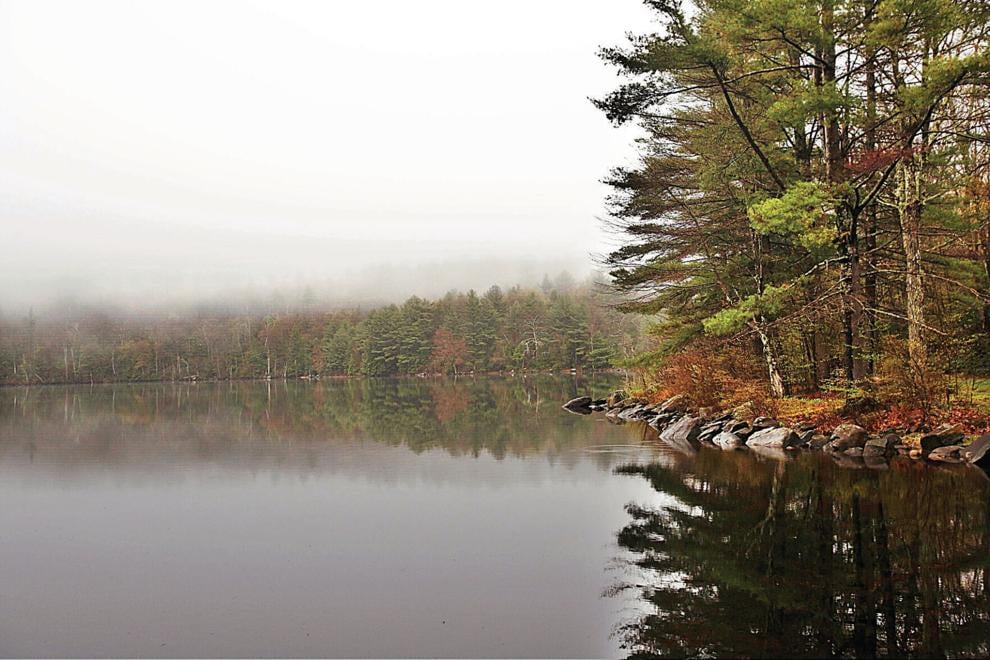 SANDISFIELD — Economic development in a low-population town with extensive forests and roadways has been the heart of debate amid a two-way contest for Select Board.
Alex Bowman and Christopher Joyce are vying for the seat held by Chairman Brian O'Rourke, who is not running for reelection.
And the race for School Committee in the Farmington River Regional School District has centered around one candidate's concerns about state data that shows a steep decline in scholastics over a five-year period, as well as a cost per student that is higher than the state average.
Carl N. Nett is challenging incumbent Billie Anderson Pachulski for a seat on the committee — what would be her second term.
Town elections will be held from 10 a.m. to 8 p.m. Monday at the Old Town Hall, 3 Silverbrook Road.  
Like towns across South County, Sandisfield has been mired in heated discourse around development versus the preservation of rural character. A flashpoint was the approval last month of a large commercial cannabis-cultivation facility. 
Joyce, 43, says he wants the town to be a place where it's easier for people to live and work or start a business. He would like to see a cellular tower to fix spotty phone service, as well as cannabis facilities and other companies come to town to expand the tax base. He wants the town to be attractive to young families, and he thinks solid cell service is crucial to economic development and safety.
"I want to take the town into the 21st century," he said.
Joyce, a Sheffield native, lives here with his family, and owns a painting and drywall company. He said he believes that revenue from cannabis and other businesses will help with the ongoing struggle to keep the town's extensive dirt roads maintained, for instance.
And he wants to "look at the big picture" when it comes to development and the potential for revenue, and explore a change to the structure of property tax reductions for land preservation based on income and need. 
"People should pay their fair share," Joyce said.
Bowman, 37, thinks town officials could be more "strategic" in planning ahead by finding more efficient ways of solving practical matters. Smart use of technology is one way, he said.
"Everything here is an emergency," Bowman said, citing, in part, the scramble to write a cannabis bylaw after companies already had begun permitting. "We end up with contentiousness where it's not necessary."
Bowman, a Westhampton native who lives here with his family, ran for a board seat unsuccessfully last year. He says he is dismayed that many residents didn't participate in the creation of the bylaw, and now it risks being rejected. He wants to encourage participation year-round.
"We have to have discussion," said Bowman, a consultant and chief technology officer of a startup. "That's how you get to the right solution."
Bowman says he would weigh business proposals on a case-by-case basis, and that he remains "open to anything." This includes those from cannabis and cell tower companies. He thinks the town should identify the types of businesses it wants and try to pave the way for those, and that creating more than a single zone would avoid "a lot of strife." 
Joyce and Bowman said the town's road maintenance has to go beyond the current cycle of dumping gravel and raking, and that this is a priority.
School Committee
Nett says he wants to join the School Committee to get to the root of why the Farmington River Elementary School's overall performance rating dropped 70 percent from 2014 to 2019 and to help turn around what appears to be academic losses. He also wants to understand why the cost per pupil at the elementary school is more than $28,000 per year, higher than the state average. 
Pachulski says that the small school is a "diamond in the rough," and that some students struggle with standardized testing, which can throw off ratings. She says that, as a child and adolescent mental health therapist, she sees children anxious about the MCAS tests and that it doesn't necessarily reflect on the school.
"To rate a school on that is unjust," said Pachulski, whose children attended the school.
The state Department of Elementary and Secondary Education calculates the "accountability percentile" using achievement factors and also includes absenteeism. The elementary school's percentile dropped from 60 percent in 2014 to 18 percent in 2019. There was no ranking last year, because of COVID-19.
Nett, who is an executive with a doctorate in engineering with grown children, says his digging into financial data led him to the achievement numbers, and he decided to make that his priority.
"I feel it's a real disservice to the kids in the community," he said, adding that he would like to work with the other members in using this data to drive change. 
Pachulski says she brings a special perspective as a parent, the mother of a child who had special learning needs. She also says she loves the school administration and teachers.
"These teachers are invested in the school and invested in these kids," she said. 
Uncontested on the ballot are: Dominic Clarke Konstam (moderator, one year); Kathleen K. Burrows (Board of Assessors, three years); William R. Taylor (Planning Board, four years); John W. Field (Planning Board, five years); and Kathleen K. Burrows (library trustee, five years).